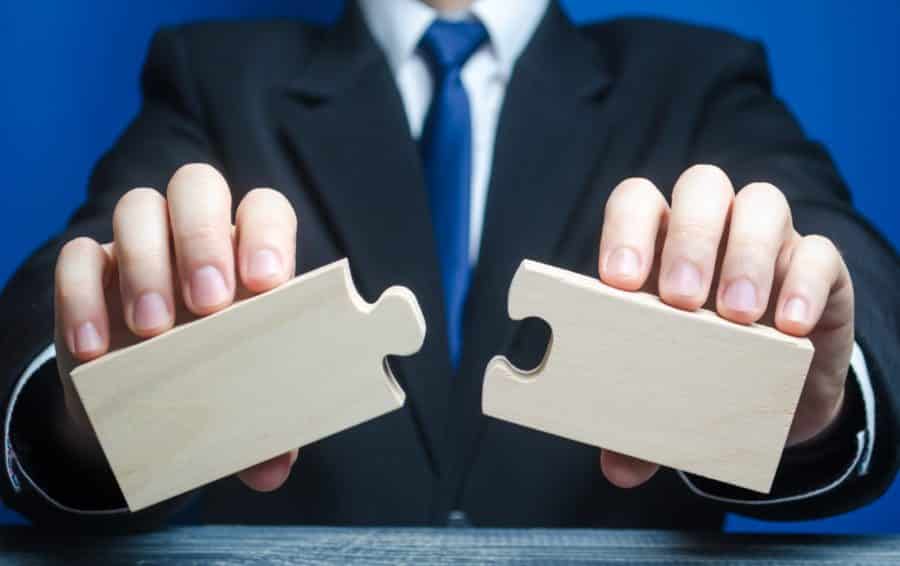 As many of you are now aware, Wordware and EduTrak LLC recently completed a merger, forming a new company using the EduTrak name. We elected to move forward using this name to simplify branding. It was also agreed that the name EduTrak makes the most sense when considering the industry we serve as well as the combined offerings.  
This merger puts us in a position to expand the quality and depth of services within the education solutions industry. Most importantly, we're doing this without sacrificing what made our two companies great in the first place—our people, our customer service, and our product offerings. 
Unifying Enhanced Resources and Streamlined Services 
We understand that change can be unsettling. Some of our customers may have concerns about what this move will mean for them in practical terms. We'd like to reassure you that the outstanding product offerings, customer service, and user experience you've come to expect over the years will remain completely unchanged. We have complete confidence that this merger will result in an even better standard of service that will further enhance the overall customer experience. We're simply adding a new trove of resources to our existing services. 
Wordware and EduTrak already have an established relationship. Having worked closely together for 10 years we have developed innovative solutions for educational institutions. The only difference is that these two great companies have now officially joined forces to create secure payment systems, tuition management tools, a powerful student database, and much more.  
Together, our commitment to creating quality educational solutions for schools has enabled us to become one of the industry's leading providers of digital education solutions. 
How Will the Merger Enhance the Customer Experience? 
EduTrak and Wordware form a synergistic combination of expertise that provide enhanced benefits for new and existing customers without curtailing or reducing any existing services. Everything will stay exactly as it was before on the customer's end. All the people you are comfortable working with will remain the same, including our leadership, head of customer service, and training & support teams. 
Our all-in-one ecosystem offers schools a unified solution for their educational needs. Our focus is high-quality and feature-rich applications that provide the right tool for the job at hand. Users can easily manage tuition payments, access their student information systems (SIS), pay for meals and childcare services, eStore, eTickets, and even manage student fees—all with one login. 
We guarantee that our products all integrate together and into any SIS you are already using.  
Our all-in-one education solution includes: 
SIS integration with DataBridge

 

SSO integration for Parents with multiple SSO options

 

Food Service POS

 

Food Service – Free and Reduced

 

Online Applications

 

Menu Planning & Inventory

 

Tuition Management

 

Child Care

 

Student Fee Simple

 

eStore (eCommerce for schools)

 

eTickets (sell general admission or reserved seat tickets)

 

mPOS DistPOS (In-person cash, check, and credit card stations)

 

Consolidated Finance and Reporting

 

Single account and funding source for parents to pay.

 
Our streamlined system is designed to make life easier for everyone involved, saving users time and energy by providing access to all the tools they need in one place. Again, none of this changes as a result of the merger. 
Through EduTrak's expertise in marketing and sales, we'll be better able to listen to our customers and their needs. The result will be our ability to build solutions around your needs in record time. 
What Does the Future Look Like? 
As the world of technology continues to evolve, so too do our customers' expectations. To meet these demands, we've been working hard to improve our product offerings and customer experience by creating opportunities for new projects and initiatives.  
You will receive all the benefits of the creative synergy of two successful companies with unique areas of expertise and product offerings. 
From the company's perspective, the merger has been successful, and we're continuing to grow at a sustainable pace. We are proud to share that we've continued to bring new schools on board. And, 2023 is already off to a promising start. We're confident this trend will continue in the months and years to come. 
The merger of EduTrak and Wordware marks an exciting time for our company. By combining resources, we will be able to provide increased services, improved products, and a better user experience to all our customers. This partnership will allow us to create a comprehensive suite of offerings that will make it easier than ever for schools, students, teachers, administrators, and parents to use and access all the tools and services they need. 
Let's Discuss your Education Solutions Needs Today 
Neither Wordware nor EduTrak's primary mission has not changed with the merger. It remains to make a school administrator's life easier. We're excited to discuss how our combined skills and expertise can make it so for you.  
Our combined offering is more than software for your school—we are your business partner in education. We're here to deliver unique personalized education solutions tailored to your school's specific needs. Together, we'll discuss your needs to ensure a smooth EduTrak transition. Contact us today.