We work with industry leaders to integrate our school lunch point of sale software with e-payment gateways trusted for their security, reliability and convenience.
Our Partners
These partners can integrate seamlessly with the LCS Mayflower. This list is always expanding. Contact us to learn more.

PowerSchool
PowerSchool is the number one leading education technology platform for K-12 schools, serving more than 32 million students, 66 million parents, and 100 million users in over 70 countries around the world.
Our API with PowerSchool makes it so school districts have less work due to our tightly integrated data exchange.
With our plugin, we give parents the ability to login into their PowerSchool site and have a one-stop shop experience. They can check transaction history, set line permissions and make a payment all with one username and password.
StrataApps
StrataApps by RocketScan is an economical solution made for districts that process less than 1500 Meal Applications. Built from the ground up, StrataApps is a cloud based software solution that automates the processing of Free or Reduced-Price Meal Applications.


RocketScan
RocketScan by Image One has provided many school districts across the nation with efficient, professional, and reliable scanning services for Free and Reduced Meal Applications and other forms for almost 20 years.
Venducation
Integrating school operated vending machines into many K-12 School Lunch POS programs on the market. Allowing you to sell USDA approved Reimbursable Meals.

SmartSchoolK12
A suite of robust applications for school districts, both public and private that seamlessly integrate together to benefit administrators, parents, and students
FEEZEE
FEEZEE is an easy to use payment solution that allows you to make deposits to your student's lunch account with credit cards, debit cards and checks directly from your Wordware Family Site. FEEZEE is the only online payment solution that allows you to pay directly from Wordware. With FEEZEE, it's easy!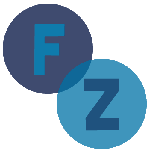 Affinety Solutions
Affinety Solutions commitment to your school district is to help improve parent communication, increase staff productivity while reducing operational costs. Over 12 years ago we developed software solutions specifically designed for the education customer. Your district can select a software module for an individual department or bundle our various modules to create your own custom district-wide solution.
Efunds
Efunds For Schools accepts payments at any time for unlimited school services from multiple payment platforms.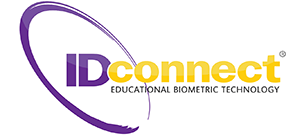 ID Connect
BIOMETRIC IDENTIFICATION FOR FOOD SERVICE POS IDconnect® is universal all the leading food service software applications. Trying to quickly and efficiently move students through a food service line can be difficult when each student has to provide some form of identification (ID card, PIN number, etc.) in order to purchase a meal.
To make the line process easier and more efficient, school districts need to consider solutions that eliminate challenges associated with conventional student identification devices while also providing efficiency, security and accountability. Once IDconnect® is installed, you can expect food service line speed and efficiency to improve up to 100%.
Our Integrations
Although we are not partnered with these organizations, our software integrates seamlessly with these systems to manage your student data.
Synergy/EduPoint, Student Information System has the ease of third-party integrations, such as the ability to automatically extract data into Wordware's Lunch Cashier System along with scheduled data imports, which are fully supported.
Headmaster school management information system provides schools with administration, billing and accounting.
JMC student information system for over 30 years JMC has combined the elements of Simplicity, Affordability, and Support to offer the finest in Student Management Software. Parent and student data can easily integrate with our Wordware Lunch Cashier System.
RenWeb (FACTS), one of the industry's most comprehensive suites. RenWeb allows you to consolidate your student information and activity with a single, service-oriented provider. Wordware can integrate with almost any SIS making schools lives easier. Updates to parent and student information is automated with Wordware's DataBridge product.
Specialized Data Systems school information system provides unprecedented data access and allows you to access the system from anywhere there is internet. Sycamore School is a comprehensive online SMS designed specifically for PreK-12 Schools. Effectively communicates with parents and manages day to day activities so teachers and school staff can spend more time focusing on educating their students.
Skyward is a software company specializing in K–12 school management and municipality management technologies, including Student Management, Human Resources, and Financial Management. Skyward is partnered with more than 1,900 school districts and municipalities worldwide. Wordware has the capability to integrate with the Skyward's API utilizing it for student data as well as Single Sign On.
Educate/TADS(Cornerstone), Suite of products SIS system, comprised of several school managements solutions and integrates with Wordware Lunch POS Software by importing data from your student information system into our food service software.
Edustar (Harris), meets the needs of smaller school districts, go.edustar, easy to learn student information system integrates with Wordware's Cafeteria Software and can import student data automatically.
Infinite Campus can enhance a student information system (SIS), learning management system, finance, human resources, food service, data warehouse, notification system, and more all within a single product. Streamline processes with an SIS that has more core functionality than any other system. With Wordware's ability to import and export data between SIS systems, free and reduced statistics can be imported back to Infinite campus making it a seamless integration.
PowerSchool student information system delivers an open platform for schools to streamline data management. PowerSchool integrates seamlessly with Wordware Inc. Our ability to connect to PowerSchool's API, and development of the PowerSchool Plugin, gives parents the ability to Single Sign on into their parent portal in PowerSchool, with a user-friendly experience and a one-stop shop.
SIMS Management System provides the tools to manage daily school life and has been helping schools for over 30 years enabling schools to manage information for students and staff across all areas. integrates with Wordware, making it easy for schools to import their student data and export their free and reduced status's.
Rediker Software, Inc. Streamlines administrative tasks, manages student information across your school district or diocese.