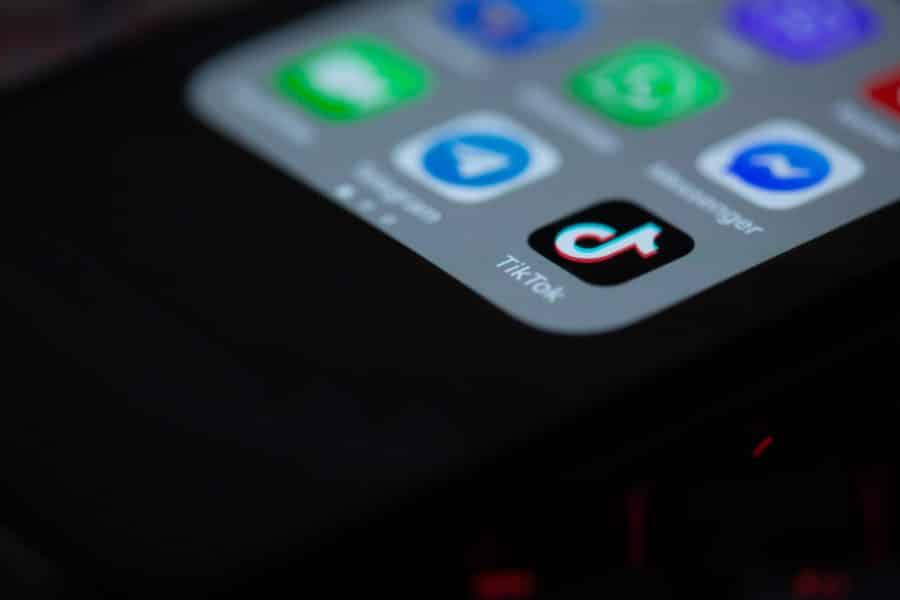 Young people love social media. It's the cool place to be. It provides the opportunity to connect with friends, binge on content, and jump on growing trends within the digital community. In this age of mobile devices, young people can access their social media accounts anywhere, including the classroom. This means that students can bring their social media conversations to the classroom while influencing others to participate. This can lead to social media disruption.
TikTok Challenge 
A common trend on social media, especially on TikTok, which teenagers commonly use, is the TikTok Challenge. Although not emanating from the company itself, the platform's users create a video, and associated hashtags, then "challenge" other users to perform the same action. Some of these TikTok challenges have gone viral, resulting in widespread copy-cats. The school-related challenges and their negative impact on the classroom are of growing concern among educators.  
A few years back, educators reported the "outlet challenge," in which students placed a phone charger close to an electrical outlet and a penny between the outlet and the charger prongs for a photo-worthy spark. Some schools had to contact their local fire department after this challenge damaged school property. In another challenge, students had to steal school property while recording themselves.  
Some of these challenges can have adverse health effects, such as the challenge that required children to eat an entire teaspoon of cinnamon, which can result in vomiting, gagging, or nosebleeds. The disruptive cost of these behaviors ranges from economic—schools spending money to fix or replace items destroyed or stolen by students, or moral—students intentionally defying school orders while having fun doing so. There is also the loss of learning time resulting in poor retention of the curriculum.  
Teenagers are Known to be Risk-takers  
Participating in these challenges enables teenagers to express and explore being adventurous. It also provides them with social validation while offering a way to cope with peer pressure. They get the attention, and the likes, and just may become a social media sensation if their video goes viral.  
Educators are concerned about weaning these students from these destructive behaviors while not sounding too condescending or judgmental. You can almost hear the students saying, "Okay, Boomer." 
As it stands, educators and school leaders do not possess any preemptive technology to predict the next challenge and prevent it from happening in the school. As Christine Elgersma, the senior editor of learning content strategy at Common Sense Media, states, "Trying to track which ones are hot at any given moment so that your school remains prepared is a wasted effort. It's fairly impossible because they cycle through so quickly. You'd have to know exactly who to follow and where these things surface to get wind of it before it hits the news." 
What can You do to Stop Social Media Disruption in the Classroom? 
A simple solution may be to prohibit the use of phones in schools. Although cellphone bans may stop kids from filming themselves doing the challenges at school, they will not stop them from still doing the challenge. Here are a few things to consider. 
1. Talk to the students 
For some students, doing these challenges is a way to be involved and be considered "cool." Educators should not be judgmental when talking to students as this may cause resistance. Teenagers want to know that you understand their deepest emotions and can speak their language. Part of talking to the students is discussing the challenge with the students. Using an inquiry-based approach, the educator should ask questions like: Why do you think these things are popular, even though they can be harmful? How do you find out about these things? Have you participated? Why or why not? 
2. Teach the students 
Proper education precedes behavioral change. Educators will have to teach the students about the appropriate use of social media and the consequence of its abuse or inappropriate use. Such education should include robust social and emotional learning content that enables the children to learn about their behavior, regulate their behavior and make good choices amid peer pressure. 
3. Talk to the parents 
It's an excellent idea to get in touch with students' parents and guardians to alert them about a particularly risky or common challenge. Parents can start by asking their children whether their peers are engaging in it. School administrators can then encourage parents to have a conversation with their children about it. However, given that most students are unlikely to participate in the challenges, schools should refrain from exaggerating the issue. 
4. Talk about the consequences 
Students should know the penalties attached to their behavior especially if it disrupts school. This may influence the kind of challenges they participate in. While they may desist from participating in school-related challenges, they may still choose other life-threatening challenges.  
For better or worse, social media is here to stay in one form or another. Smartphones have also become so present in every aspect of our day-to-day life that it may seem like cruel and unusual punishment to deny students access to their devices during the school day. Complicating the matter is the fact that some students may use their phones to conduct internet research, or use various apps, other than social media, such as calculators, to complete schoolwork. 
As educators, it is our role to not only educate our students on the curriculum but on how to live in the world of today. Social media disruption can happen in the classroom, but maybe we can disrupt social media's influence by teaching students about good and bad choices and the consequences of their actions.