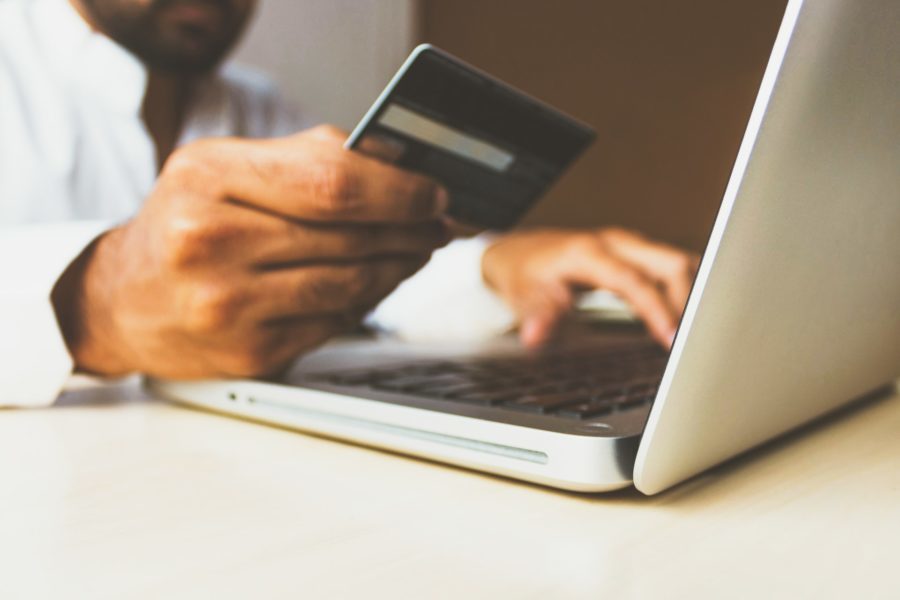 The school year is in session and thousands of students have started to show up to their classrooms, performing in theater, band, and sports, as well as lining up in the cafeteria for their nutritious meal each day. Teachers are planning field trips, and permission slips must be sent home and returned in a timely manner.  
A busy school year can become an easy process for schools and parents with the right payment system. Your current online payment system is divided into specific functions for specific categories (activity registration, food service, library fees, ticketing, and more). This means parents must log into multiple accounts and remember multiple IDs with accompanying passwords. This stress is exponentially increased if a parent has multiple students in different grades and schools.  
With EduTrak, we offer one simple solution for schools and parents that streamlines the processes, making it easier for parents to understand and schools to collect funds. 
Guaranteed Solutions for Different Payment Issues  
There are two problems that schools and districts face when selecting a payment solution. The first is finding a system that unifies all the various needs and the second is integrating that system into the school district's ongoing operation.  
You may feel that making any changes to your existing payment system would be too much trouble or cause confusion to your staff (not to mention the parents). Your administration may even be concerned about reporting interruptions that can result in lost revenue.  
We understand your concern and that's why EduTrak can help you resolve every issue from the beginning. We will ensure that there is no interruption to your program.  
Our experts can answer any questions and resolve any concerns about data challenges or integrating multiple systems into one unified system.  Additionally, we will guide you through the process that eases your school district into the new solution. EduTrak offers exceptional customer service for both the end-user (parents) as well as the schools and districts.  
The EduTrak Difference 
School payment systems are not new and almost every school has incorporated software that parents can access. EduTrak offers a single-source solution that provides a frictionless experience for parents and school districts, while also providing the school with the information you require, in contrast to simple eCommerce payment portals that only offer minimal data.   
Our solutions can easily integrate your branding guidelines and security requirements. They are designed to be quickly implemented while minimizing the impact on your team's operations.   
Parents no longer have to log on to multiple systems, one for each activity, student, and school grade, which can end up being confusing. That doesn't have to be a reality when using EduTrak's solution, where it's possible for a school district to offer a single payment system where parents need only a single log-on and use the same account and payment method to cover everything.  
We haven't even discussed the needs of your school's business office. School administrators have many matters they must keep track of every day. Often the business office is forced to reconcile multiple vendors and records. This means tracking deposits from multiple processing providers and then reconciling each application to their bank on a daily, weekly, or monthly basis.  
If this were a math class, two plus two equals confusion and frustration, while one represents a perfect prime number. EduTrak equals one. 
By using EduTrack, your business office has only one source of data to review and reconcile, one vendor relationship to manage, and one easy integration with your Student Information System data. Your school office administration can manage all student information in a single, responsive location making managing all those records easy.  
Your Payment System Partner 
The value of having EduTrak as your partner is that after our experts ensure your payment system is functioning properly, we will provide you with continual customer support. You will not be left alone when questions or concerns arise.  
We make sure you not only understand our system's unified experience and its simplicity but understand how to handle all of the accessibility our platform offers.  
Between the simple, single solution for parents and high-quality personalized customer service for you, Edu Trak offers the best-in-class solution for every department in the school. 
Schedule a Discovery Meeting Today  
Let's discuss your administration's needs and how EduTrak can help you achieve a secure payment system. We would like to schedule a demo, tailored to your needs, and work with you so that you, and your student's parents, can experience our payment system solution.  
EduTrak is more than software for your school—we are your business partner in education. We are here to deliver unique personalized solutions customized to your school's specific needs. Together, we will discuss your needs to ensure a smooth EduTrak transition. Contact us today.