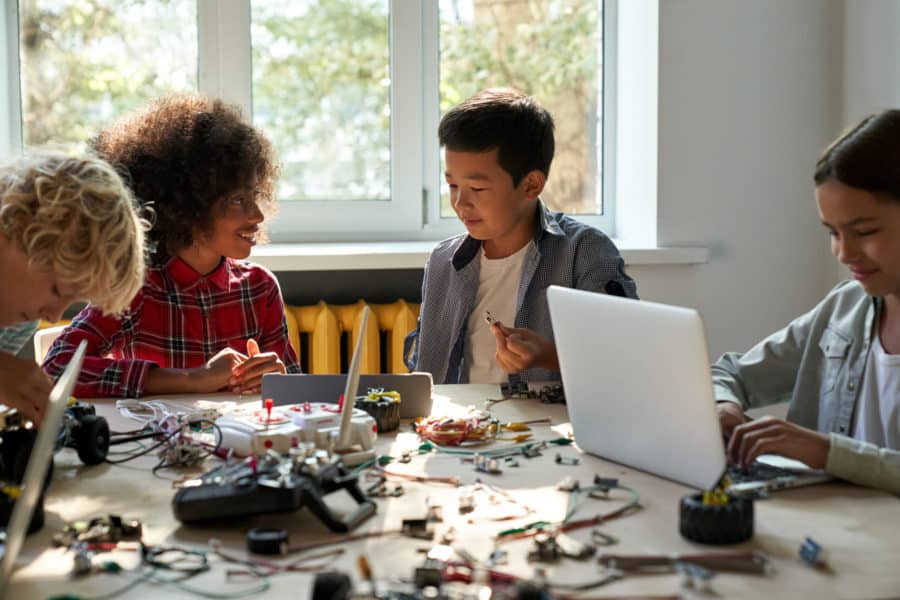 In this Case Study, we explore the many ways EduTrak helps schools with any and all of their payment solution needs. 
The state of North Carolina has precise processes for how systems can be used for schools. They also strictly dictate which information can be utilized. Charter Success Partners (CSP) helps manage multiple Charter Schools in the state, one of which is the Ascend Leadership Academy.  
CSP had been using another vendor's payment solution, but this software solution was phased out. CSP was looking to fill the void. Additionally, some payment and student information, such as childcare, were still being completed manually with paper forms.  
CSP was looking for a "one-stop-shop" that could provide a single payment solution as well as much-needed help transitioning to the new software. 
The Backstory
Ascend Leadership Academy is in its fifth year of operation. They began operation teaching two grades with a total of 180 students. They built the school up to offer education for grades 6 – 12 and now handle 560 students. This growth took place during the COVID pandemic which, as we all know, only complicated matters further. 
Prior to being left without payment software, the administrative staff of Ascend had been frustrated with the lack of customer support from the previous vendor when parents called with questions, concerns, and issues when making payments or using the software.  
This frustration was compounded by the need for ample reporting which was lacking in the previous software.  
EduTrak Meets the Need and More 
CSP contacted EduTrak to help fill the void of the lost payment software. We also provided greater customer services that the school lacked in the past. 
After an initial Discovery Call, we implemented our tuition software which provides a single login for parents to handle all payment needs. Our payment solution also provides eStore and Ticketing, to handle all the school's sporting and school events, sale of spirit wear, and any general fees.  
We also implemented an after-school care solution so the school no longer needed to use paper forms.  
As part of every solution we offer schools, we always provide outstanding personalized customer service. Ascend Leadership Academy benefited from having access to a customer care specialist anytime they had a question.  
The Results Speak for Themselves 
CSP is so pleased with working with EduTrak and our single payment solution that they are in the process of transitioning six more schools to our software.  
Additionally, based on the ease of integrating our software into their system as well as the numerous features that are simple to understand and use, CSP will also be adding the full suite of modules that Ascend is not currently using. This includes our payment solution for Food Service and Athletics. 
Let EduTrak Help You  
EduTrak is more than software for your school—we are your business partner in education. We are here to deliver unique personalized solutions tailored to your school's specific needs. Together, we will discuss your needs to ensure a smooth EduTrak transition. Contact us today.